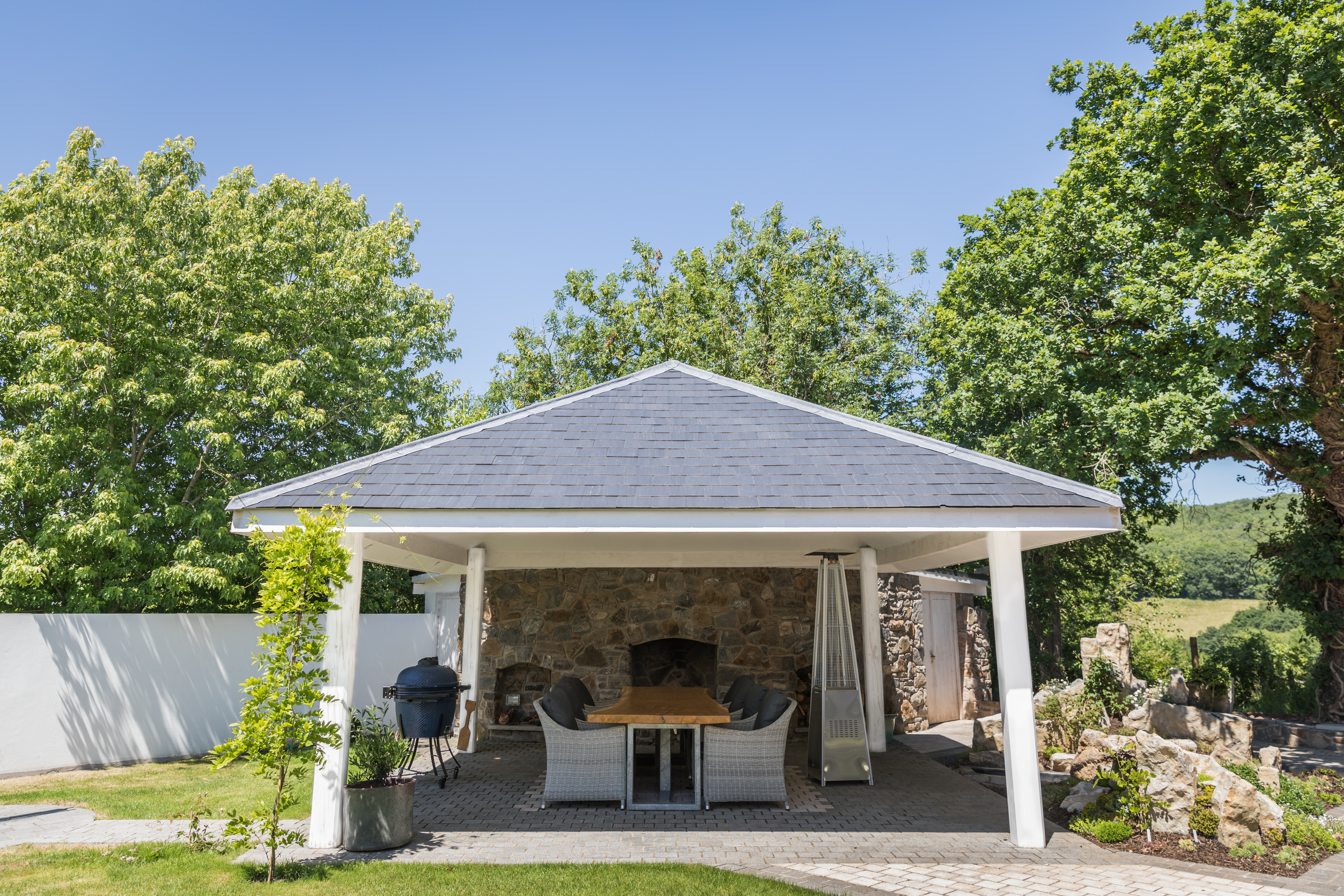 Hardscaping
MJ Construction are proud to be able to offer their clients hardscape design and installation, working alongside RHS Chelsea Flower Show gold medal winning Horticultural Architect Barry Mayled.
We believe that landscape construction certainly defines outdoor space in the same way that planting beautifies outdoor space. Successful construction design and implementation has the ability to delineate space in a way that brings continuity and flow between the house and garden. It fortifies the functionality of the garden, pulling the user out as a participant rather than a mere observer. Its results are immediate and in most cases permanent. It allows landscape to become architecture and we pride ourselves on being able to bring our creativity to your project.
Outdoor rooms may be created by intermingling and manipulating floors, ceilings, walls, and doors. Different media for each of those elements are carefully chosen and integrated to bring about contrasting garden experiences. Garden walls mmay include fencing, wooden screening, solid panels of brick and stone, short retaining walls, or taller, free-standing enclosure walls. Floors can be segments of suspended decking, all types of paving, or visually can even be horizontal planes of water. Ceilings are normally partial ceilings such as an awning or trellises, but will sometimes become fully functional ceilings as with the summerhouse, pavilion, or pool houses we build.
We specialise in landscape construction; designing and installing outdoor spaces, utilising materials such as pavers, natural stone, and modular block. Most of our retaining walls, outdoor fireplaces, fire pits, and patios are built using these natural materials, however, modern man-made media can also be an exciting addition to an edgy stylish garden design.