Awards & Associations
ASSOCIATIONS
We are proud members of the Federation of Master Builders. Master Builders are committed to high standards, membership of the FMB must be earned. Members must pass a vetting and independent inspection process before joining. The Master Builder logo represents quality, trust, protection and experience ensuring you can build with confidence.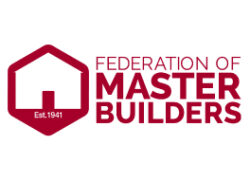 AWARDS
MJ Construction are honoured to have received two recent awards, one from the Federation of Master Builders for 'Eco House of the Year' and another from LABC 'Building Excellence Award'. We are very humbled to have been recognised for our contribution to the construction industry and continue to strive for excellence in every project with passion and commitment for what we do.

SUPPLIERS
As MJ Construction are focused on providing a professional service and construction solution it is paramount that we use the very best materials in our projects, with brands that you can depend on we are proud to be approved contractors for WORCESTER, TARMAC and PAREX and Firestone Building Products.